I like to send each new follower a message and immediately invite them to a webinar or to read a blog. Because in a chat message or DM on Instagram you can put a clickable link. How convenient!
Unfortunately, you can not completely automate the process, but you can save responses. So you do not have to type it every time.
Proceed as follows to create your saved reply on Instagram:
Step 1: Go to your profile, on your phone, in the Instagram app. Open the menu and go to your Settings:
Step 2: Go to 'business'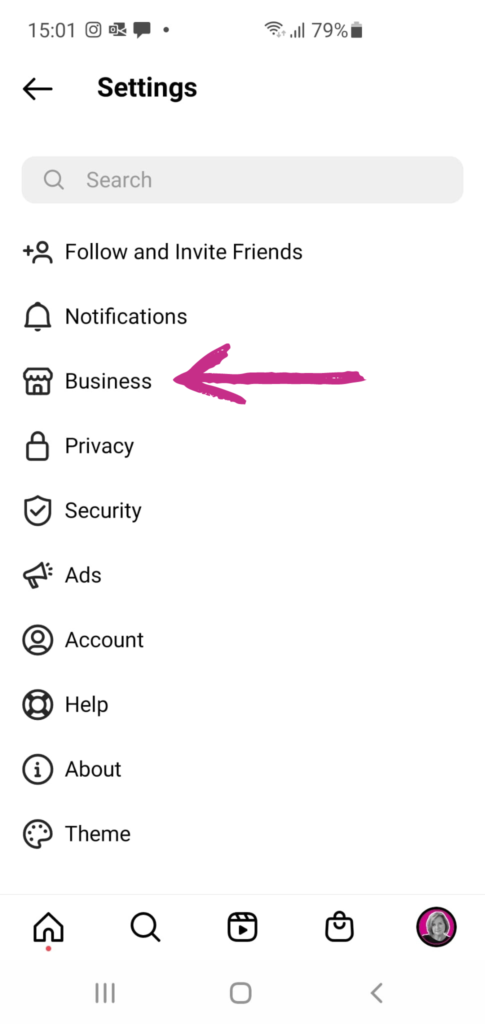 Step 3: Choose 'Saved Replies' and click on the plus sign in the top right corner to create a new answer.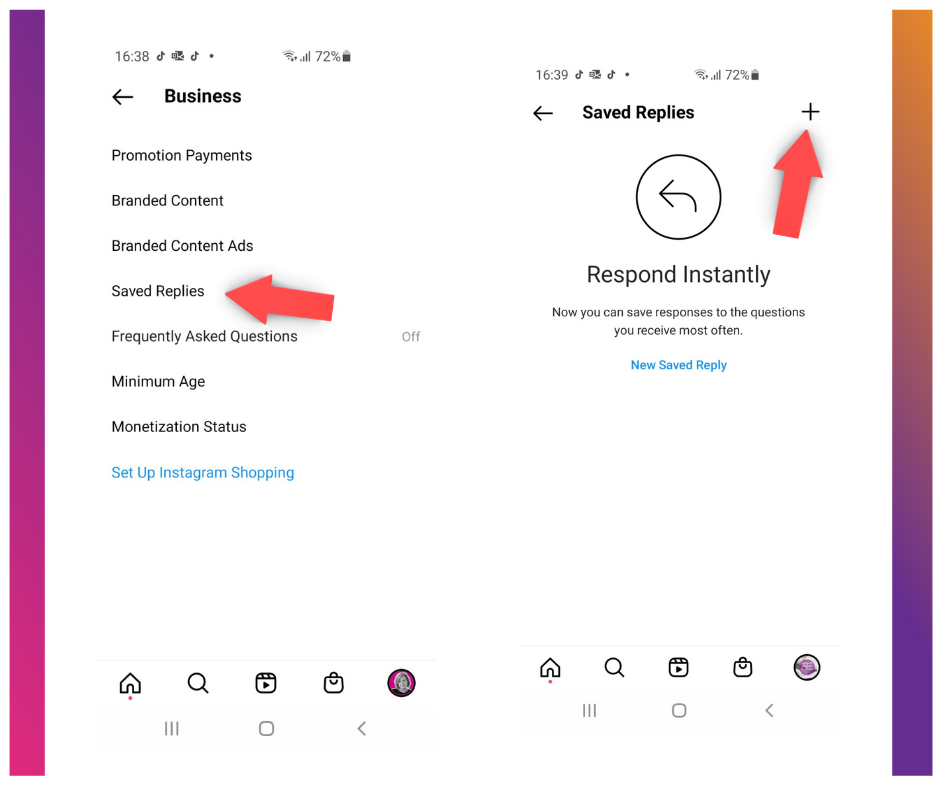 Step 4: Type your answer. Welcome your new follower and include a link to your blog, website, giveaway, or webinar registration page if you wish. At Shortcut, type in a code that can serve as a shortcut when you start messaging your new followers later. Just an abbreviation. I used "ty" there (thank you). Tap the blue V at the top right when you finished.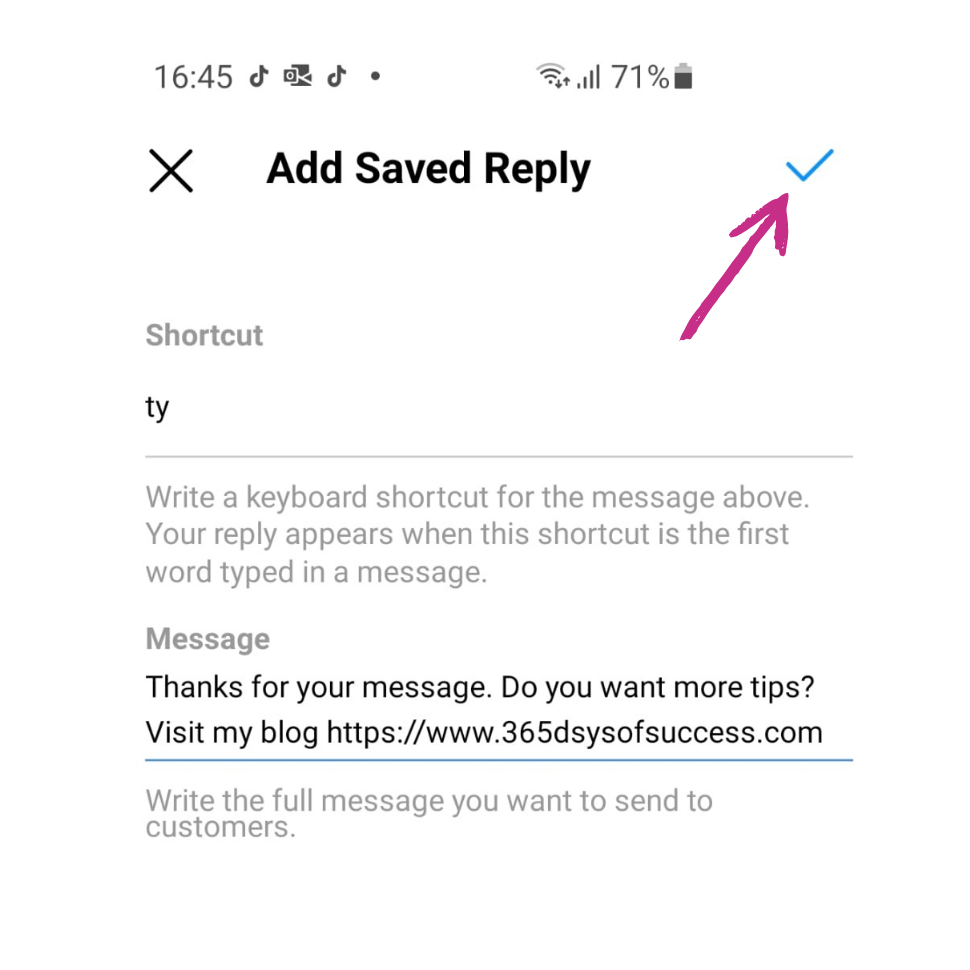 Step 5: Go to your new follower's profile and tap 'Chat Message'. You can now enter your saved reply in two ways.
In the chat message, click on the plus sign and then the message icon. Choose your saved message and send it.
Or type in the code you chose when entering the saved response (in my case ty) and tap the message icon and submit.
How convenient! Don't you think so?
Good luck