Nieuw webinar!
In 5 stappen succes op Instagram
en hoe je er klanten mee kunt krijgen
In deze Gratis Online Workshop geef ik je de tools die je nodig hebt om van jouw Instagram marketing een laaiend succes te maken

Nieuw webinar!
Ik geef je de tools die je nodig hebt om van jouw droombedrijf een laaiend succes te maken
Ontdek in deze Gratis Online Workshop hoe jij die 5 veelgemaakte fouten kunt vermijden en direct inkomsten kunt genereren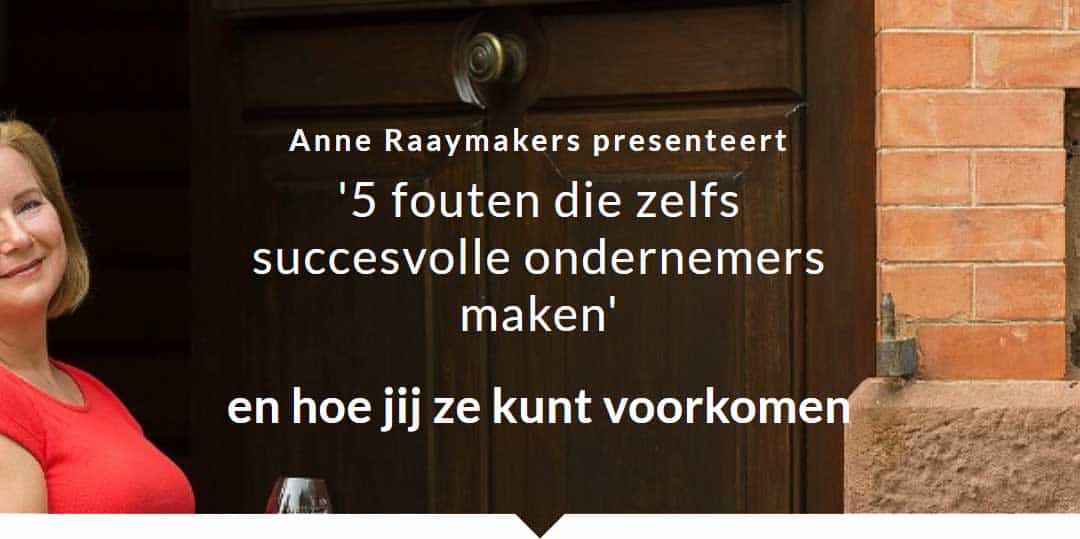 14 Canva Hacks for Great Images
No need to hire an expensive designer! Canva is a free online tool that allows you to create the most original and professional designs for your Facebook, Instagram and website in no time.
To get even more out of Canva, I share 14 practical hacks in this free ebook that will help you design all your marketing materials in an even more professional and original way.
Enter your name and email address and I'll send you the free ebook
"*" indicates required fields
Gratis Video-serie
Hoe krijg jij volle zalen, workshops, webinars en online programma's?
De drie fouten die de meeste trainers en workshopleiders maken, waardoor hun workshops, events en online programma's leeg blijven….